Frances Drost Returns December 9th with Harrisburg's Holiday Hit, "Portraits of White"
Tuesday, November 14, 2017 — Creative Soul Records artist Frances Drost brings her Portraits of White winter concert experience back to south central Pennsylvania this weekend. The 4th annual holiday spectacular, complete with a 27-piece orchestra, will take place on Saturday, December 9th at 7:00 p.m. at Christ Community Church (1201 Slate Hill Road, Camp Hill, PA 17011).

Ironically, Frances almost gave up on Christmas. She secretly dreaded Christmas because as a young girl, she had tragically lost two siblings. Christmas called attention to their absence, and she simply didn't know how to make sense of the incredible loss. Frances began to write songs about her journey — an audio journal of sorts — and years later, it turned into the Christmas album, Portraits of White (Creative Soul Records).

The increasingly popular album eventually blossomed into the annual Portraits of White concert event that has become a holiday tradition drawing capacity crowds. Backed by a stunning orchestra, Portraits of White features a beautiful wintery mix of familiar Christmas carols and soon-to-be classics, wrapped up in an evening filled with stories, humor and incredible music.
A limited number of tickets remain and are available now at https://portraitsofwhite.com/buy-tickets/.
Frances Drost is available for interviews!
For more information, visit:
http://www.portraitsofwhite.com
http://www.francesdrost.com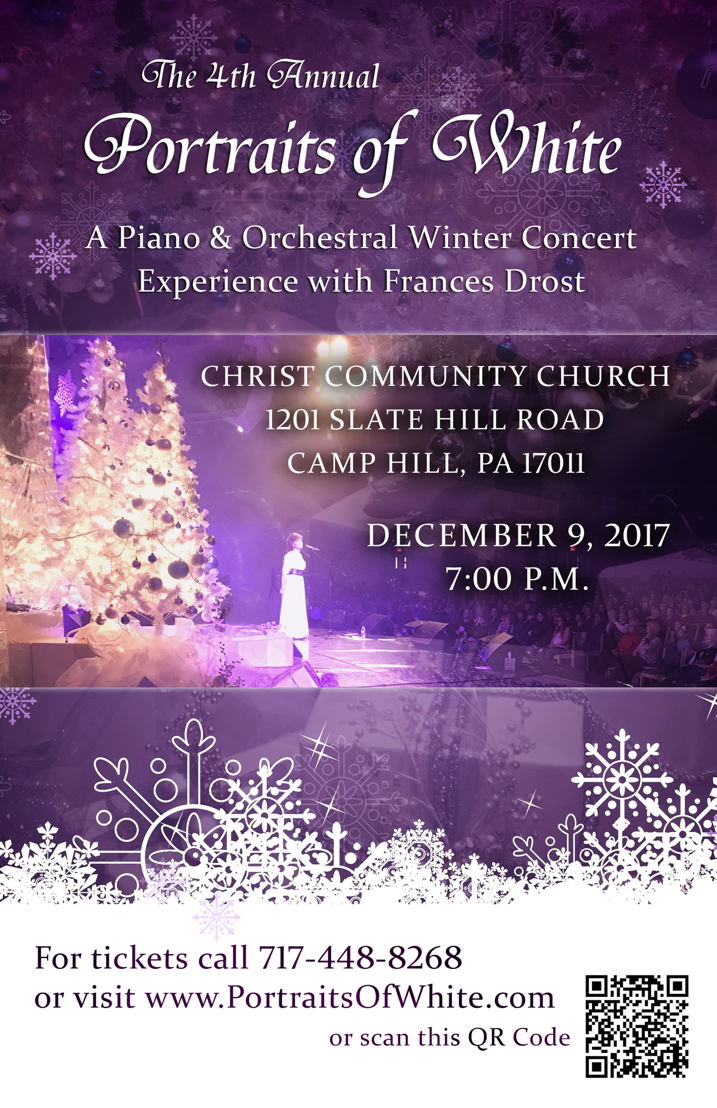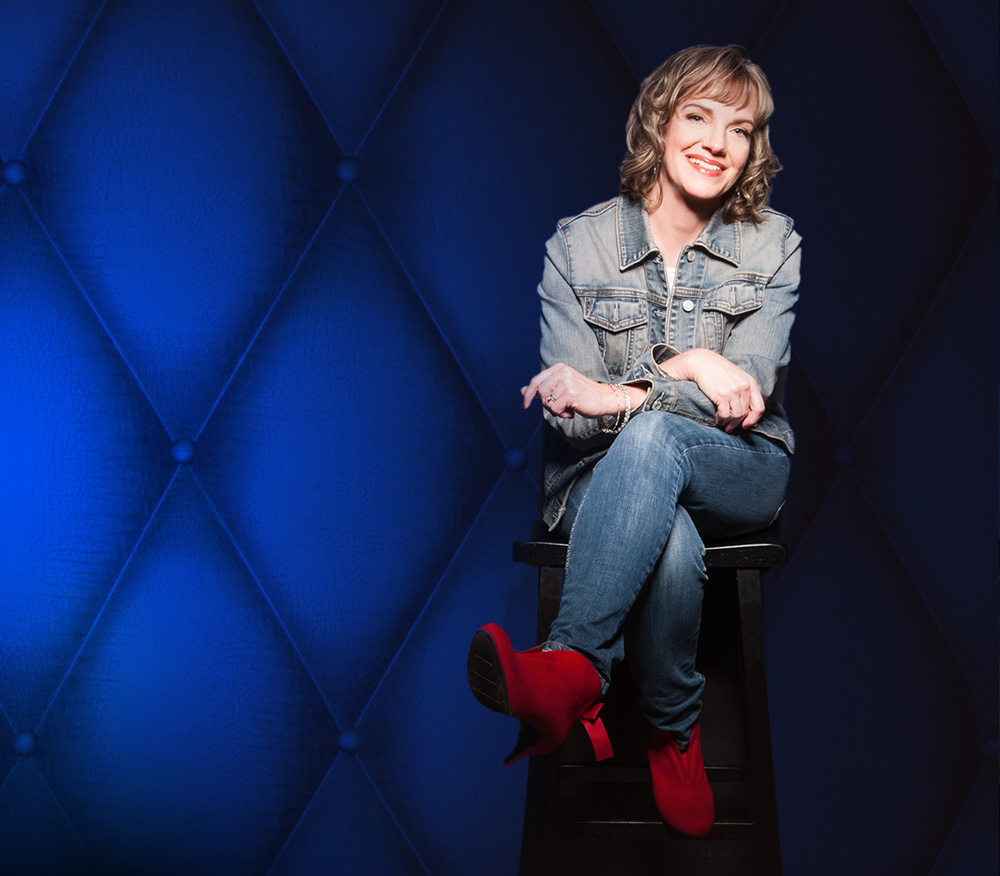 Brian Mayes
Publicist at Nashville Publicity Group